Welcome
Hall Bookings
3 different venues.
For Hall Bookings – click here
Welcome to the Whitchurch Parish Council website.
Whitchurch village is a small parish of about 476 properties and just over 1000 electors, located in Bath and North East Somerset, just south east of Bristol & west of Bath. Please use the map link to view the village location. There has been a Parish Council in the village since 1894.
Whitchurch village has a pub, primary school, playfield, cemetery, community centre, two churches and many businesses, including the general stores. The Parish is bisected by the busy A37 road.
This website, which has been recently refreshed, has been set up to raise the profile of Whitchurch Village and that of the Parish Council. We hope the information the website provides will be a valuable resource for all things connected with Whitchurch Village. Whether you are a resident of the village, seeking to move into the area, or just visiting the area we hope you'll find something on this website to interest you.
We've included articles on how the Parish Council operates and the dates of our meetings, some of the village history and also events that we know are happening in Whitchurch in the coming months. We also provide details of a number of organisations that operate within the village. However, if there is something you think we've missed, do please let us know by using the feedback form and we'll consider updating the site.
Thank you for taking the time to visit our website.
Latest News
WHITCHURCH VILLAGE FETE 2015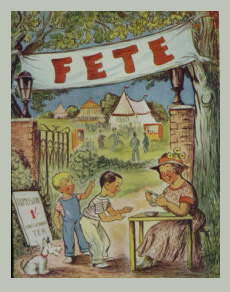 The Whitchurch Village Fete Committee members have already begun planning for this year's Fete which is to be held in Greensmore Field over the August Bank Holiday weekend!
There will be the usual Barn Dance (Sat 29th Aug), Car Boot Sale (Sun 30th Aug) and Monday Fete (31st Aug) with plenty of attractions for all, including the flower/vegetables/handicrafts show, dog show, arena events, licensed bar, tea tent, various sideshows and stalls - and free car parking.
To enable the events to continue, we are seeking more volunteers to help over the weekend, especially on the gates, letting people and vehicles in and out. If you are interested in helping out, please contact Ashton Broad on 01275 832148 or whitchurchvillagefete@hotmail.co.uk
Christmas Lights Switch on – Friday 5th December 2014
After the successful 'Switch On' of the Christmas Lights last year, and based on feedback received from the public, the Parish Council decided to get more professionally installed lights in the large tree in the centre of the village, and arrange for another 'switch on' evening.
So on Friday 5th December, an ever increasing crowd gathered on the corner of Staunton Lane & the A37 eagerly anticipating the arrival of Father Christmas. He did not disappoint, and with the weather in our favour, on a cold, crisp evening, he arrived in great style, in an open top car, complete with flashing Christmas lights to the tune of Here Comes Santa Claus. He received a great ovation from the crowd of about 120, and sat down amongst the children. After an introduction by Ashton Broad (Chairman, WPC), there was a fantastic countdown to the switch on. The choir from Whitchurch Village Primary School gave voice to several well-known songs, including Jingle Bells & Silent Night. They were brilliant & without any doubt the stars of the show.
Then for many, it was off to St Nicholas Church, where the usual Christmas Fayre was provided – mulled wine, homemade mince pies, soft drinks & sweets were served to about 100 people who listened to music played on the organ.
The success of any Community night is down to the volunteers who help, and as always, we are very grateful to all those who gave up their time to ensure a great time was had by all.
See the photos
Christmas 2014
Neighbourhood Plan Event
A big thank you to all of you who attended this recent event, it was fantastic to see so many of you there and to talk to you and get your opinions and thoughts on the things which affect people who live and work in Whitchurch Village.
We are now in the process of collating all the information we received and the offers of help, in order to proceed with the Neighbourhood Plan.
We will be contacting you again shortly to update you with the next stages of the plan and the help needed.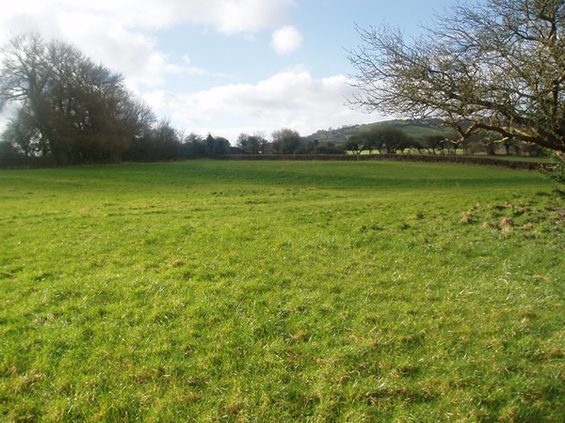 Have a Field Day!

On Saturday 6th September 2014 Whitchurch Parish Council held the first 'Have a Field Day' at the play–park. This was set up through the Fields in Trust organisation. – www.fieldsintrust.org
After some rain first thing in the morning, the sun broke through as the organisers arrived to set up various games including a Bouncy Castle, Inflatable Penalty shootout, giant Connect 4, a Face Painting tent, races, tog o war and other games. We were joined by St John's Ambulance to whom we are grateful for their attendance although thankfully their expertise was not needed.
All the entertainment was free & those parents & children who came along thoroughly enjoyed the event, with much laughter & a deal of competiveness in the tug o war & racing events ably organised by Matt Donovan.
The main purpose of the event was to celebrate the commemoration of the Field & Play Park as a permanent & protected green space for the Community , under the Fields in Trust banner as part of the Queen Elizabeth Diamond Jubilee.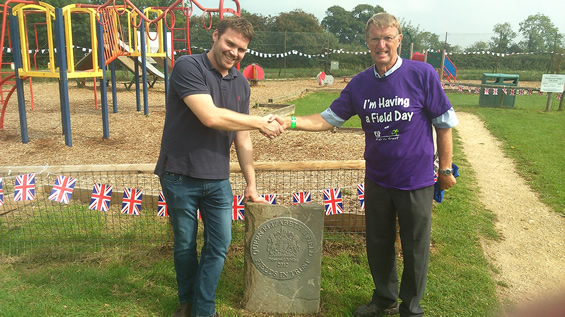 The event was opened by Ashton Broad, Chair of Whitchurch Parish Council who explained why the event was taking place, and introduced local celebratory chef, Josh Eggleton from the Pony & Trap, Chew Magna, www.theponyandtrap.co.uk, who kindly unveiled the plaque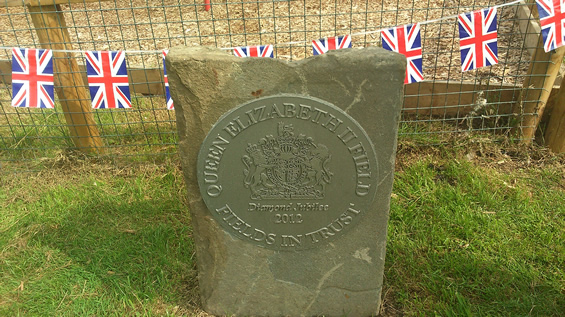 The afternoon was deemed to be very successful, with a good number of children & parents of all ages enjoying the free entertainment in the glorious sunshine.
The CATT bus may be able to help you.
This is a door to door service to those who are unable to access mainstream transport.
For residents in receipt of a concessionary fare card, there is no charge for travel. Residents who are not in receipt of a travel card will be charged £3.00.
Residents need to phone, 0117 377 3450 to book a seat and will be advised of a pick up time. Alternatively residents can email South Bristol Community Hospital
See leaflet for more details. Open Leaflet
Avon Glen Pipes and Drums
Wanted Drummers for Highland Bagpipers
Fancy trying something new or learn a new skill with friendly people? A local Community Band of ordinary people in Bristol seeks members now. We play the Highland Bagpipes and we are looking for members. Don't worry if you have never played a drum before, we will help you get started. A friendly group waits to meet you every Thursday evening at 8pm.
Call Bill Plenty beforehand to arrange your first band night with us: 01275 892 153.