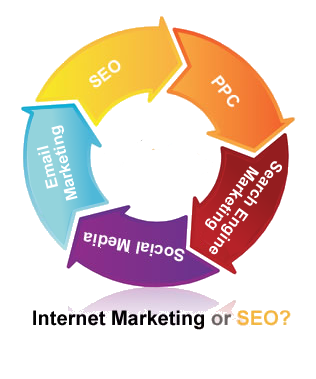 Web or Internet Marketing
Internet Marketing is a terms used to discribe your communication with your customers.
How this information is disseminated to your customers and how visitors are arriving at your website is all part of your digital marketing strategy. The type of things you can do are:–
Search Engine Optimisation
Pay–Per–Click
Search Engine Marketing
Social Media Optimisation
Email Marketing.
With my Internet marketing guidance I can can provide your company with cost effective
online marketing strategies.
Search Engine Optimisation (SEO)
Read my SEO guide:
If you are a web designer or web design agency or interested in SEO get all the information in one place.
My SEO guide was originally a presentation I gave to Web Designers in March 2010 and was the result of 6 months research into the subject.
Find out why we need to do SEO
Find out what is SEO is really about
Find out what should happen during the build of your site (I do these things but does your current site include them?}
Find out what to do on the internet to promote your website
Find out what not to do
It's all in my comprehensive SEO guide.

There are 2 main areas of Search Engine Optimisation: On site, to do with you content, and Off–site. The on site Search Engine Optimisation is concerned with how your site is ranked in search engines, such as Google, when someone types in keywords how you are ranked within search engine results.
To allow your website be more easily found various factors apply. For example: how well the website is designed, the content that is contained within the website, the websites that link to your website (such as directories), what websites your site links to, an accurate XML site-map and other areas like being included in the Google map system.
For a full explanation see my SEO Guide.
Off–site are the things that you can do to increase the links that go to your site. Such as writing news articles or blogs, commenting on forums or press releases, all with links back to your site or in the case of press articles giving the absolute address.
For more detail see SEO Guide to off site SEO.
Along with the site being optimized during it's build I will includes a basic level of Search Engine Optimisation such as:
Submitting the site to various search engines
Adding it to a selection of free web directories
Google Analytics
Google Site–map
Adding it the Google map system
I can offer more Search Engine Optimisation on request at an extra charge. See my SEO Guide for the full extent of what can be done.
Pay Per Click SEO
The Pay Per Click system (PPC) is a more commercial version of search engine optimisation where you are added into the sponsored links area of a search engine (such as Google). This is done through fees charged to an account for a set amount. For example £1000, is payable and is held on your account. Every time someone clicks on your website link from the sponsored section in Google a certain fee is charged to that account. The amount of the how much is charged depends on how much you are willing to pay when ever someone clicks on your sponsored link. The cost of this fee is dependant on how popular the words are or rather how many other people in the world are buying the same keywords from google, a bit like an auction.
Sounds scary but a daily limit can be fixed and this will either buy more or less click–throughs depending on the cost of the search words or terms.
Using Pay Per Click optimisation will not help your organic search engine optimisation. It is really only used to guarantee your position in the top area of a relevant search engine result. It is good option to use if you want to test the market in a new area as you would be quickly put up to the top of any relevant search results instead of waiting for the On site and Off site methods to be processed through.
Fast results but you will need a solid SEO policy to back it up.
Social Media Optimisation - SMO
Social Media Optimisation is a great new way of driving new clients to your website, by creating a twitter account or facebook account and letting your clients know what has been happening within your company.
Whether you are on twitter and facebook or not, I can get you on there and manage your account so that it is always being updated and keeping your customers interested in new offer and what you are up to.
For example you can post updates to your twitter or facebook accounts from your phone. These updates can be fed or syndicated (see my blog post on RSS) to your site, keeping your site content fresh. Fresh relevant content is an important part of Googler's algorithm.
Email Marketing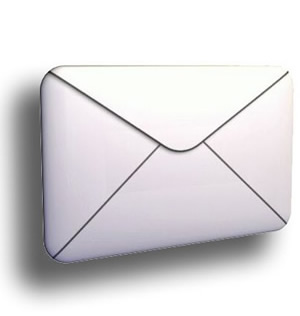 These days it is rare to find someone that does not have an email address. With email marketing this allows you to get more direct contact with clients that have already used your services and promote your other goods and services. More traditional email marketing to large databases of contact emails is another approach to spreading the word.
It's not as totally straight forward as listing all your customers email addresses, writing a message and hiting send. Over 200 emails sent in one day will be considered as SPAM.
Once your I.P. address has been blacklisted and considered to be SPAM by internet service providers then it is really hard to get off the blacklist and you will find it difficult to contact your customers via email ever again.
This is why there are third party email providers that will take your email list, and message or newsletter and send it out for you, for a fee of course.
Search Engine Marketing - SEM
Search Engine Marketing is the combination of search engine optimisation, pay per click and link building. My search engine marketing helps your website rank higher for the keywords and key phrases your customers are searching for.